Welcome to Eastern Photography
Since 1997, I've enjoyed photography mainly for recreation and seeing how interesting I could get a photograph to develop. After entering the digital age and moving to the Eastern Shore of Virginia, I have been posting several of my photographs online for others to view and a back-up for myself. Some are standard photos of the shore and scenery of Virginia, but others have turned out quite well. The majority of the collection encompasses photography with a maritime subject, but anything that is noteworthy has been included.
"Oh please, every hot girl who can aim a camera thinks she's a photographer - 'Ooh look at me, I took a black & white photograph of a lawn chair and its shadow and developed it at Savon, I must be so brooding and deep.'" - Stewie Griffin
Fishing Trawler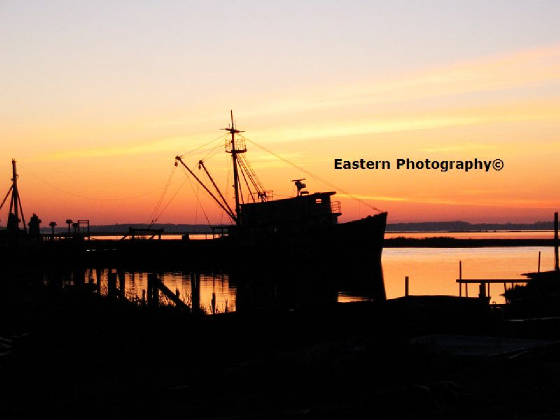 Chincoteague Island, Virginia
This site was created in May of 2008.
Last updated: March 12th, 2010
All photographs are copyright Eastern Photography.